The domain
Le Mas du Langoustier got his title from the magnificent bay of the Langoustier, located below the Mas. Lobster's fishermen traditionally used it as a shelter. Since 1934, this 50-hectare domain overlooking the sea has been welcoming couples, families, friends and work groups to enjoy a moment between beaches and pine forests. As seasons go by, our Provencal farmhouse developed and blossomed the idea to create an intimate hospitality for clients seeking tranquility.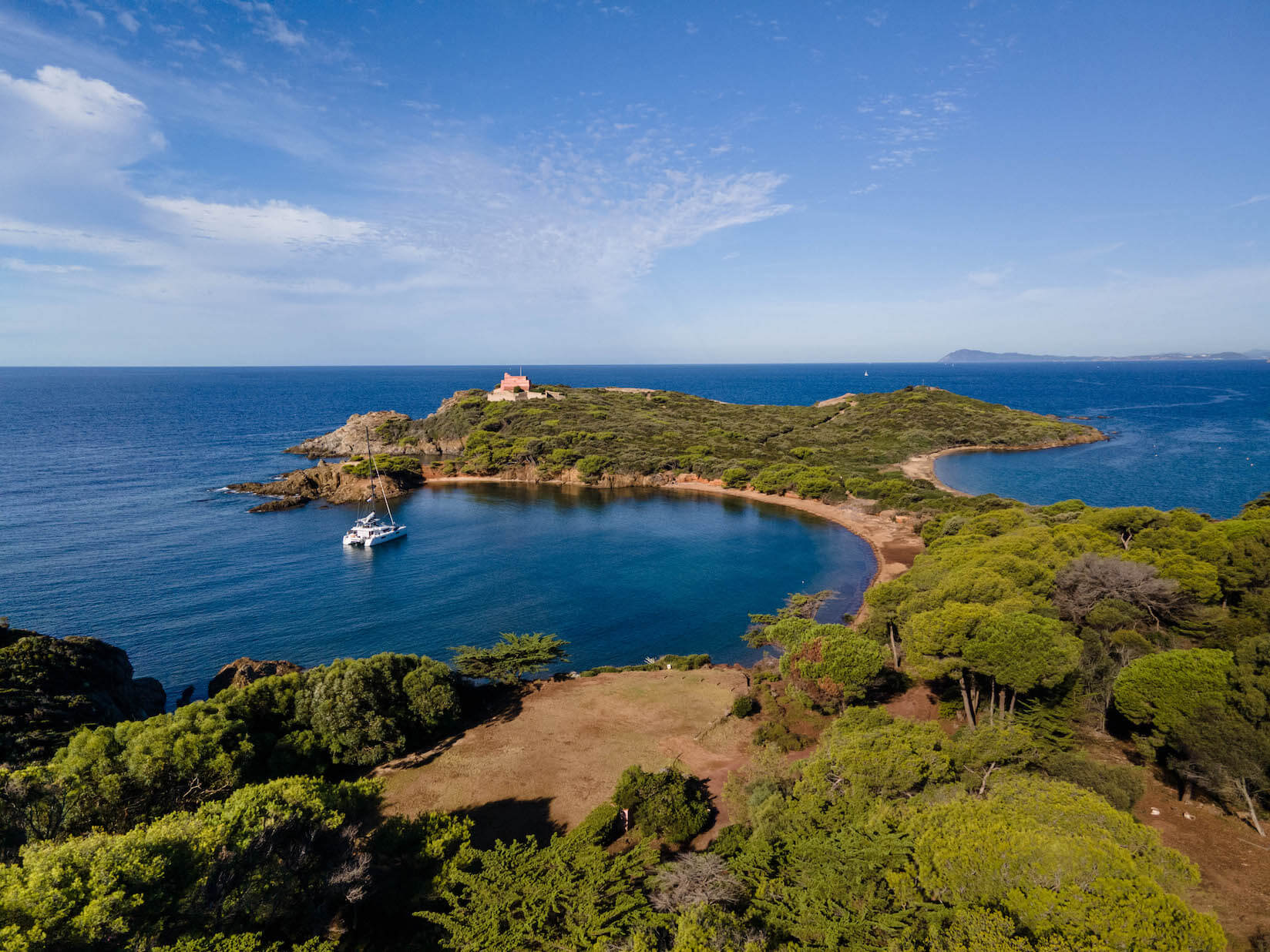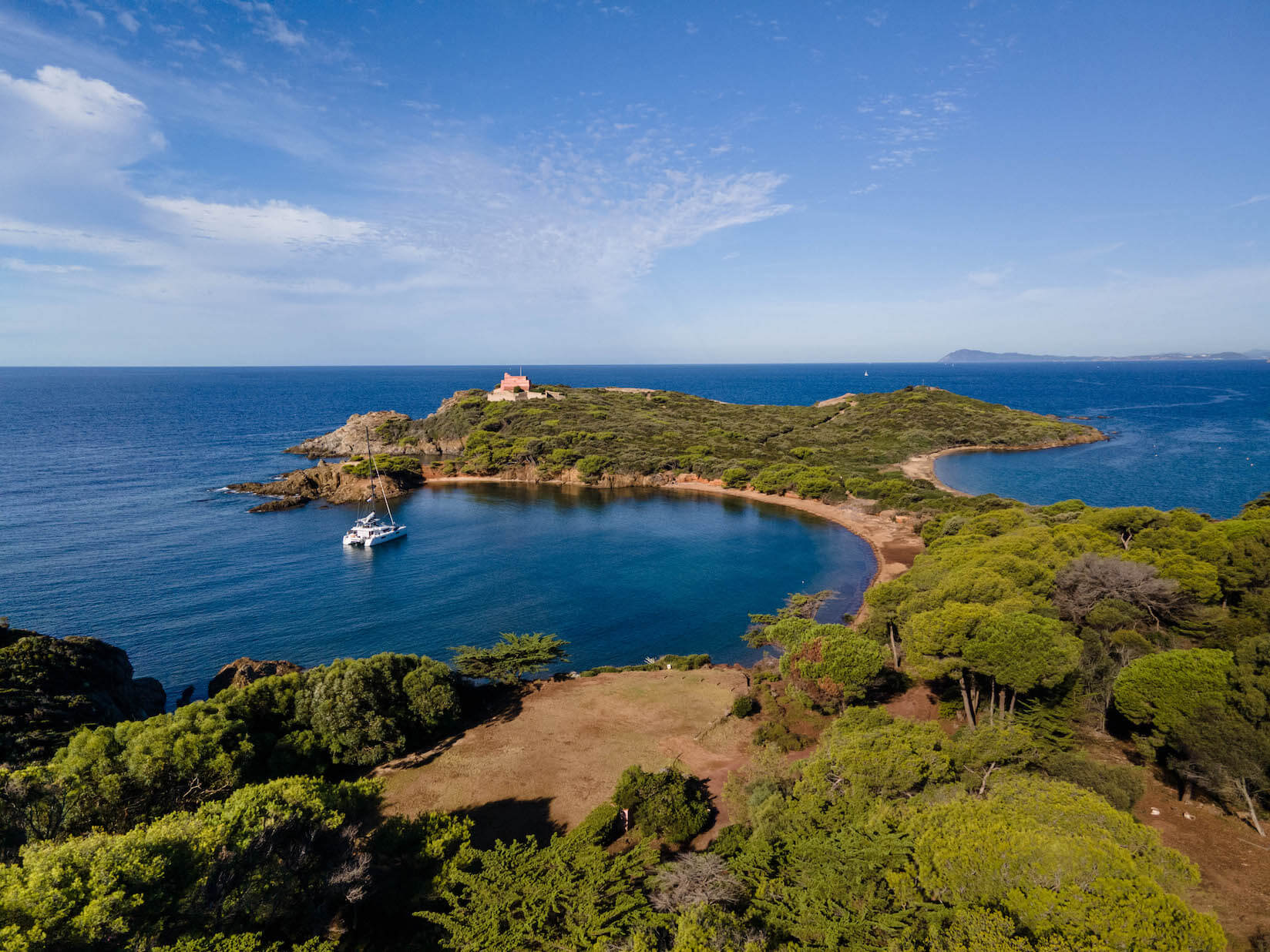 A reference through generations
We heard from the grapevine that this jewel is recommended by everyone in Porquerolles. So feel free to jump on the bandwagon: we are expecting you. Memories are created around our elegant Provençal building. The first breaststrokes in the swimming pool invite you to relax. The exploration of the Fort du Langoustier immerses you in the island story. The romantic sunset turns the Mediterranean calm waters red…
As a print on the Plage Noire's sand, a stay at Le Mas du Langoustier is something people never forgets.
People do not just come to the domain: they grow here. Those who came as children are now grown-ups coming here with their own children to share the same thrill they felt when they were younger. « Magic always happens here », reveal regular visitors. New holiday-makers are impatient to « disconnect in this exceptional setting ». Autonomy and discretion are the cornerstones of the domain. Our motto: make our customers feel right at home.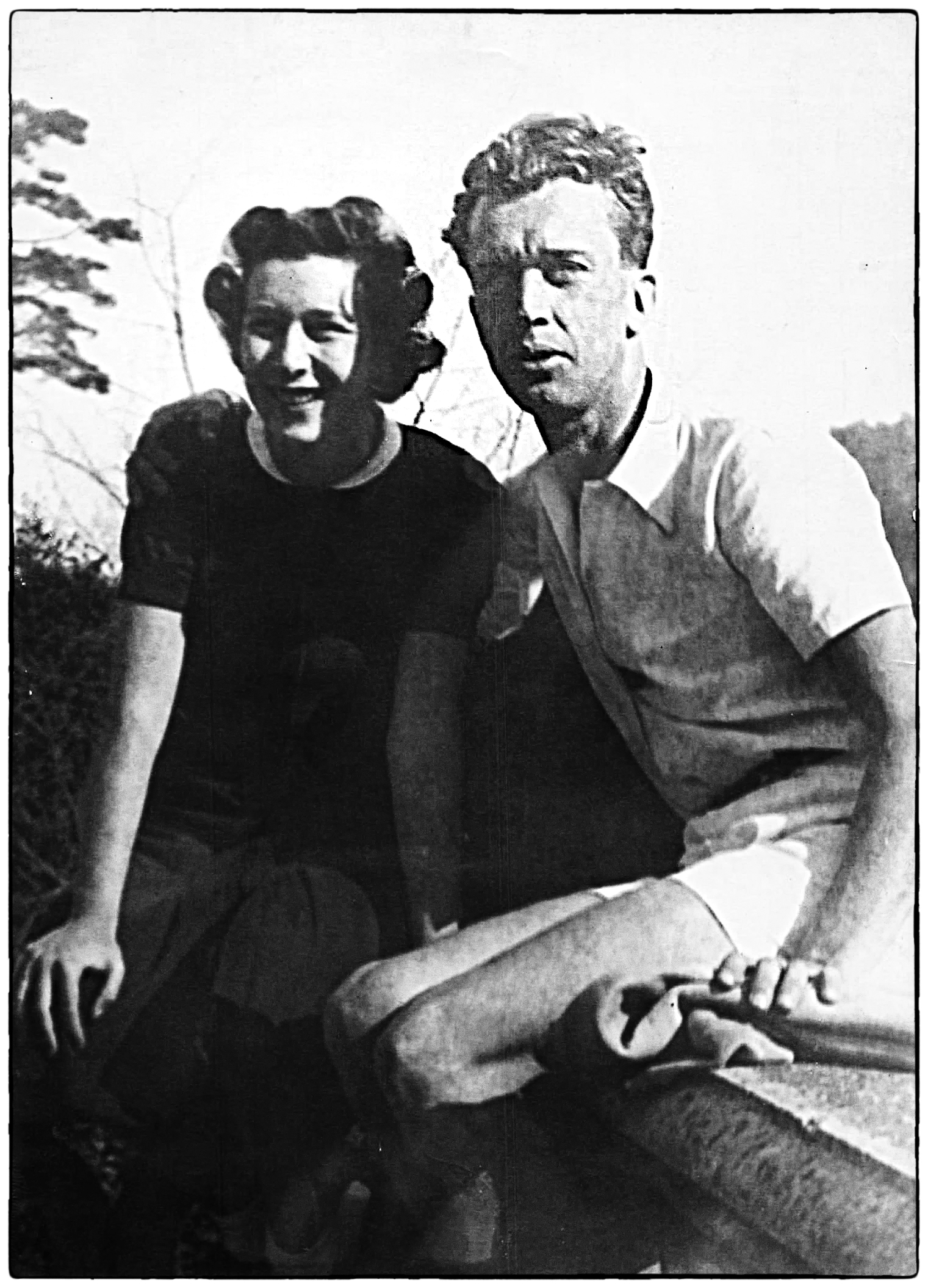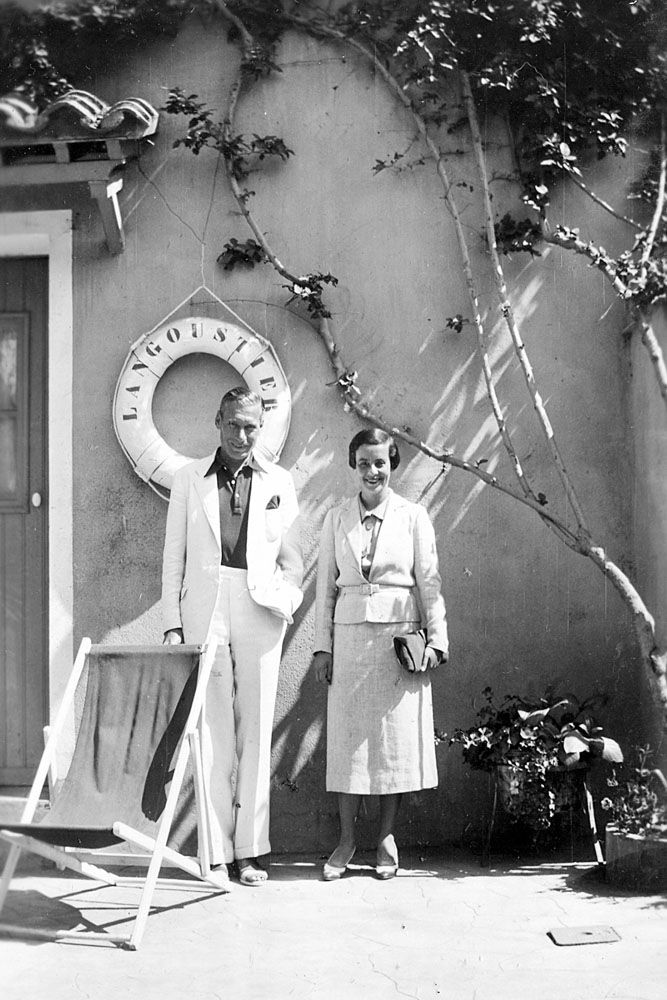 A 4**** disconnection
Le Mas du Langoustier's team count 80 professionals determined to offer you idleness in an breathtaking island setting. With summer breeze and cicada song you will kill two birds with one stone : relax and recharge your batteries. Pace up and down the National Park's trails to discover the Mediterranean quietness. Enjoy a moment of togetherness in our outdoor living-rooms. Or just take some time to breathe the sea air and the scent of pines, olive and eucalyptus trees. The Mas location does not allow high-speed internet so you may access it only by the skin of your teeth. We know it may appear like biting the bullet. But we promise you: you will enjoy the beauty of nature more than ever.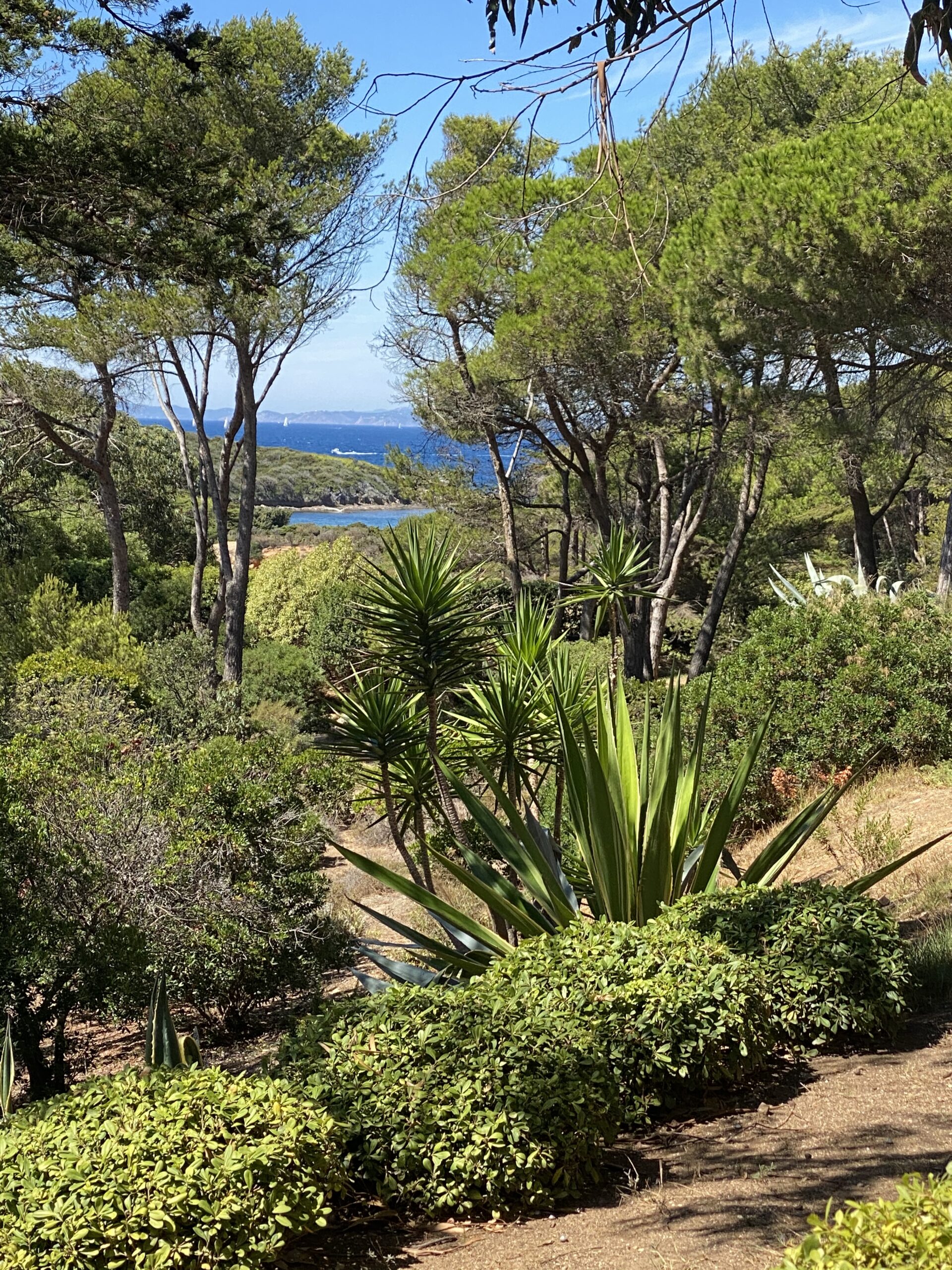 An unforgettable stay
Another string to our bow: our vegetables garden and orchard. You will love to stroll in those beautiful alleys where nature is queen. Porquerolles' land is ready to boost you thanks to our wonderful herbs and fruits.
Le Mas du Langoustier offers the perfect balance between splendour, wellbeing and traditions to spend an unforgettable stay in our 4-star hotel.